As the seasons change, so do the road conditions. From snow and ice in the winter to rain and slick roads in the spring and fall, it's crucial to have the right tires for the job. That's why changing seasons are the perfect time to get new tires for your car, and Extreme Tire Sales is here to help.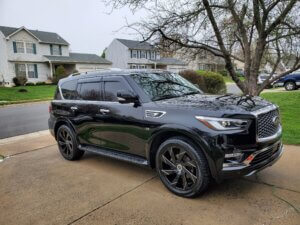 Winter Tires: Winter brings harsh weather conditions, and your tires need to be able to handle them. Winter tires are designed to provide better traction on snow and ice, which can help you avoid accidents and stay safe on the road. Extreme Tire Sales offers a wide selection of winter tires from top brands, so you can find the perfect set for your vehicle.
All-Season Tires: When the weather is milder, all-season tires are a great option. These tires are designed to perform well in a variety of conditions, from dry roads to light rain. Extreme Tire Sales carries a large selection of all-season tires, so you can find the right set for your car and driving needs.
Summer Tires: In the summer, you want tires that can handle the heat and provide optimal performance. Summer tires are designed with a unique tread pattern and rubber compound that provides better grip on dry roads. At Extreme Tire Sales, we carry a variety of summer tires from top brands, so you can find the perfect set for your vehicle.
At Extreme Tire Sales, we understand that changing seasons mean changing driving conditions. That's why we offer a wide selection of tires to meet your needs, no matter the weather. Our experienced staff can help you choose the right tires for your vehicle and provide expert installation services to ensure your safety on the road.
Don't wait until the last minute to get new tires. Visit Extreme Tire Sales today and take advantage of our great selection, competitive pricing, and excellent customer service. Your safety and satisfaction are our top priorities!
We provide top-quality new and used tires to our customers in Chantilly, VA and the surrounding areas.
Mon-Fri:    9 am-6:30 pm
Sat:   9 am-5 pm
Sun:   Closed