As we transition from winter to spring, we usually get tons of rain.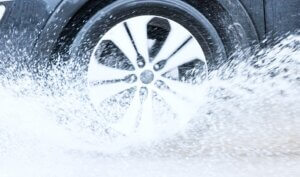 Rainy season means new tires, because when it rains, the roads can get very slippery!
So if it's been a while since you've replaced the tires on your car or truck, you might want to start thinking about replacing them – soon.
But replacing your tires can take a big bite out of your budget. Good tires are not cheap.
Or ARE they?
When you call US – Xtreme Tire Sales of Chantilly, VA, you'll get a great quote on a nice new or slightly-used set of tires. If we don't have your size in stock, we can get them quickly for you.
We'll mount and balance your tires for you as quickly as possible.
Don't have time to come to us? Ask about our popular Mobile Tire Service, where we come to YOU!
If you have any questions, just give Ed a call at 703-622-1777.
Don't let the rain jeopardize your family's safety. Call Xtreme Tire Sales today!
.
Click on any of the links below for more interaction
We provide top-quality new and used tires to our customers in Chantilly, VA and the surrounding areas.
Mon-Fri:
Sat:
Sun:
9 am-6:30 pm
9 am-5 pm
Closed